If you need an IT Consultant, Tetrabyte can assist quickly and efficiently.
Tetrabyte IT Consultancy does more than work alongside clients since, unlike some other IT consulting firms, we view our relationship as a partnership with the aim of maximising your business goals through the use of efficient, leading-edge IT solutions.
Our team of experts is here to assist and support your business at every level from simple baseline issues like advice on which printers are the most cost effective to the project management of substantial changes to your IT infrastructure. Tetrabyte IT Consultants have in-depth knowledge of the industry and are always just at the end of the phone ready and able to offer advice.
Our IT Consulting Services include the following:
Appraisal of your existing IT systems to include both hardware and software
Planning and deployment of new software packages and operating systems upgrades.
Consistent access for your staff to helpful advice on all aspects of IT issues.
Suggestions and guidelines regarding the restructuring of your current setup to provide more flexible and cost effective performance.
Streamlining of your existing systems.
Planned updates to move your business forward with any new developments in your field of operation.
Deployment of wireless networks throughout your business premises.
New server installs.
Remote offsite projects.
Liaison with any third parties on your behalf.
Working in tandem with regard to every phase of opening a new site location/moving your office premises.
An initial feasibility study to analyse how major projects such as new server installs can be efficiently executed with regard to cost and time. Unlike a simple computer consultant Tetrabyte will focus on and evaluate the specific needs and budget of your business and propose strategies that meet your business criteria.
Tetrabyte Managed IT Agreements create a consultancy partnership between your business and ours. Alongside our excellent IT Support, Tetrabyte provide continuous consultancy from minor to major projects; recommendations about new and upcoming technologies and how best to get the most from your IT Budget.
This continuous relationship builds a strong understanding of your business and your preference on working that allows our consultants to create bespoke recommendations that are suitable for the way you run your business.
PCI DSS Consultancy
Tetrabyte PCI Compliancy Consultancy for Self-Certified PCI DSS Compliance customers provides both short and long term evaluations on your PCI Compliance status and allows our team, working together with your business, to assist you in completing the requirements for PCI and maintaining that security standard throughout the lifetime of your PCI regulation.
Major project planning
Tetrabyte Project Consultancy Services allows Tetrabyte clients to benefit from engineers who are experienced with our customer's systems and methods of working. This means that when it comes to planning and executing a project, such as rolling out a new software package, upgrading to a new operating system or opening a new premise, Tetrabyte will work alongside you to ensure everything is planned and executed smoothly and with the least disruption to your business.
New Server Deployment
Deploying a new server in your IT Infrastructure can be a challenging prospect. Selecting the correct hardware and software, understanding the complex licensing structures and successfully migrating services from old servers to new requires not only planning and preparation, but skilled professionals to ensure that the impact on your business is as minimal as possible, whilst ensuring that you get the full benefit from your new hardware.
Tetrabyte Consultancy Services will ensure a smooth and easy to understand period of transition. We can advise on hardware, provide no obligation quotes and provide full migration services in our normal Support Agreements with no additional fees.
If you're interested in finding great IT Consultants, give us a call now on 0800 160 1066, our friendly team would love to help. Alternatively, fill out our online form and we'll give you a call back.
Thank you from all of us here at Tetrabyte!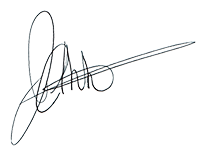 James Cuthbert
Business Director