Support when you need it.
Who are Tetrabyte?
Tetrabyte is an IT and Telecoms company that has progressively grown into one of the UK's Leading Managed IT and Telecoms Companies, providing a wide range of services to our national client base of Accountants, Solicitors, Small, Medium and Large Businesses and Charities.
We offer expert solutions backed up with friendly, easy to access support engineers. Our business partnerships build lasting relationships with our clients assisting them to focus on their business and client services.
Our ethos is to provide outstanding customer service to each and every client, building up detailed knowledge of their needs and requirements. We work with your entire Company and resolve issues as they arise without the significant delays some IT companies impose.
We are solely based in the UK and do not outsource any contacts to call centres, but rather providing a business model where our team of expert engineers deal directly with clients in an efficient and helpful manner.
The Tetrabyte Team is:
James our Managing Director, who has worked in the field of IT for the past 19 years beginning in client support and sales, moving on to working on a helpdesk and eventually establishing Tetrabyte Managed IT Support and Services. James has a strong knowledge of IT Support and ensures that the team runs smoothly.
Ashley our IT Manager has extensive experience in IT and is a fully qualified Microsoft Certified Systems Engineer specialising in Microsoft Exchange. Ashley has worked with James since 2009 and together they continue to drive the Company forward.
Valerie our HR and Marketing Manager is responsible for Team Training and Development and promoting the business through media and Online.
Steve is in charge of the company Accounts and finances.
Our Expert Team of Engineers, who work remotely and in the field to ensure that your business receives the most optimum service possible with regard to IT Support.
What we do differently:
· UK Engineers who answer the phone when you call – no call backs, no waiting around.
· Comprehensive remote service – most problems dealt with over the phone by our engineers at the time of the call
· Return to base hardware option – to save on expensive call outs. Why not simply package the computer tower up and ship it to us? We will fix it and ship it back, you only pay postage.
· Monthly Rolling Agreements – We don't tie you in to our service, therefore we always ensure you get the very best in IT Support every time.
So, if you're interested in one of our services, give us a call now on 0330 900 1066, our friendly team would love to help. Alternatively, fill out our online form or request a call back.
Thank you from all of us here at Tetrabyte!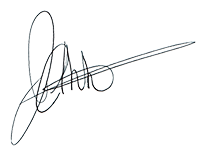 James Cuthbert
Business Director