Tetrabyte provide IT Support and Services to companies and charities nationwide. Our range of services include:
Managed Remote IT Support for your Business from Trusted Professionals
Tetrabyte are a Nationwide Remote IT Support and Services Company specialising in providing business IT Support and managed services exclusively for businesses.
Here at Tetrabyte we pride ourselves on our outstanding Customer Service, prioritising customer satisfaction as the hub of our business model with short monthly contracts ensuring our customer satisfaction is always our highest priority. Tetrabyte specialise in providing Remote IT Support and fully managed IT services that are designed to be friendly and accessible to users of all experience and levels.
No software is required, all your staff have to do is to simply call us on our Freephone number and speak directly to our engineers. With us, there are no administrative staff who answer the phones and as a result no queuing system. Instead, you are connected directly to one of our expert IT Support Professionals who will then deal with your issue immediately.  We know that time spent productively is essential to a successful business and at Tetrabyte, our engineers answer most calls within the first minute to ensure your not waiting around.
Tetrabyte Managed IT Support for Business Includes:
UNLIMITED Remote Support

for yourself and your staff

Support on desktops, servers, peripherals, networking and a wide variety of applications

Free Anti-Virus

on ALL workstations

Immediate access

to experienced support engineers, no waiting, no fuss

FIXED monthly fee

, your price wont go up or down, you'll know what your paying month to month
Rolling

monthly contract

providing you peace of mind that we perform for you.

Single point of contact

, call us and we will liaise with third parties such as BT and Application Vendors. If we cant fix it, we will work out who can and get in touch on your behalf.

Fast Sign Up

, if you need support today, we can get you signed up and start providing support immediately

Furthermore, here at Tetrabyte we go the extra mile by offering an all-inclusive service at no extra cost by additionally supporting all major IT projects such as migrating mailboxes to Hosted Exchange; server migration; exchange server upgrades; new Broadband installation; phone system installation and networking infrastructure improvements.  Our expert engineers, with their extensive experience of working in this field, guarantee to provide you with the most comprehensive IT Support available in the market.
At Tetrabyte we operate a simple transparent pricing structure. There are no set up fees, ensuring that we never 'hit' our clients with additional costs. We are so confident in the service we provide that under our terms of business, our clients all benefit from a one month rolling agreement, which means your Company is not tied in to stay with us for any extended period of time. If you are not entirely satisfied with the service we offer, you can leave with just one months' notice rather than being forced to remain in a lengthy and failing relationship.
Finally, arguably saving the best until last, at Tetrabyte we offer our price promise guarantee. This means if you provide a quote for a similar service to ours, we'll guarantee to beat it.
In summary, Tetrabyte's Business IT Support Services includes:
Expert Remote IT Support

Coverage for major I.T. projects with support and advice

An all-inclusive price package complete with our price promise guarantee.
If you are looking for a Fully Managed IT Support partnership, then contact Tetrabyte on 0800 160 1066, the one comprehensive IT Support Service, embracing both the small business IT Support sector and the larger corporate sector's support needs.
Thank you from all of us here at Tetrabyte!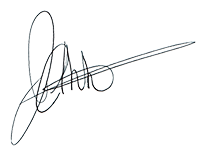 James Cuthbert
Business Director