If you need Business Broadband support or installation, Tetrabyte are the experts you can trust.
Using the internet for business requires access to a high quality and professional grade business broadband service that specialises in business broadband only and not residential contracts.
Here at Tetrabyte we know what you require from a business broadband service and can provide features such as multiple Static I.P. addresses and Unlimited Download Limits as standard.
Tetrabyte know these can be a requirement for email and webhosting on your internal servers and our business ethos of always placing the customer first means that we are continuously striving to ensure your business runs smoothly and without trouble to yourself or your team.
Using a Tetrabyte business phone line and broadband package cuts the cost to your business without sacrificing quality of service. Tetrabyte provide both ADSL Business Broadband and Fibre optic business broadband allowing for fast business broadband harnessing the speed of light to provide the ultimate business broadband experience.
Tetrabyte's Business fibre is designed to complement our UNLIMITED Usage Off-Site Managed Backup Service to ensure that you always have a copy of your Company data backed up and safe from fire, theft and ransomware viruses. With speeds of up to 76Mbit/sec Tetrabyte Fibre Optic Broadband for business delivers the next generation of internet access to your business.
Better Features – Tetrabyte's Broadband for Business
Tetrabyte can provide an Unlimited Business Broadband service that meets the competitive needs of your organisation in today's world. If you can't get Business fibre Internet our Optional Faster Business Upload Service means we can offer businesses in the UK the option of a faster upload package which will supercharge your upload speed by adding an average of 1Mbit/sec from your current ADSL speeds.
Static IP's as standard provide your business the ability to run your own email and web hosting directly from your server. We include this as standard as Tetrabyte are experienced in growing small businesses' I.T. infrastructure and ensuring that costs never spiral out of control.
Unlimited download limits means you never have to worry about limits and slows down when you have a busy month. Tetrabyte don't restrict any of our packages and always aim to keep your organisation growing and evolving as technology progresses.
Made for you – Tetrabyte the Business Broadband Provider
We offer comprehensive packages that include Business phone lines and broadband together or simply high speed business broadband on its own through our business fibre optic or ADSL2+ services. This makes Tetrabyte one of the best business phone and broadband providers for Small business broadband and phone packages as recommended by our clients.
Tetrabyte's business telephone and broadband packages are all available on our 30 day rolling agreements. Fully managed by our expert team of technicians our business broadband package and business phone & broadband packages are crucial in ensuring that your business stays online.
When our clients believe we are the best business broadband provider for their organisation, why don't you try our fast, high quality customer support with reliable business internet service today.
If you're interested in getting business broadband, give us a call now on 0800 160 1066, our friendly team would love to help. Alternatively, fill out our online form and we'll give you a call back.
Thank you from all of us here at Tetrabyte!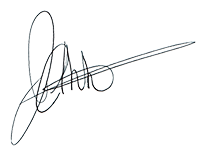 James Cuthbert
Business Director