Our knowledge on Microsoft Exchange is unrivalled.
Email is an integral part of every successful business, but older email systems provide limited functionality, simply delivering emails to your computer and leaving it at that. However, here at Tetrabyte we offer a way of enhancing your existing system with Microsoft Hosted Exchange.
Synchronised Systems
Through Microsoft Outlook Exchange accounts Tetrabyte provide a synchronised service that ensures all of your computers, smartphones and tablet devices remain up to date with the latest information from your emails, contacts, calendars, task lists and more.
Furthermore, if at any one time you don't have access to your personal devices, you can always access your information from any web browser just by visiting your individual webmail portal. Using Microsoft Exchange Hosting with Tetrabyte ensures you have your emails when and where you need them to move your business forward.
Connect, Communicate, Collaborate
Using Microsoft Office Exchange with Tetrabyte undoubtedly leads to improved communication, since it allows all colleagues to view and share information through mailboxes, folders, contacts and calendars whether office based, home based or 'on the move' 24 hours a day.
By definition, improved communication leads to improved response time resulting in an improved experience for clients/customers.  Instant email access to any of your devices through Microsoft Exchange email, puts you in full control at all times. It is a 'win win' situation for all of those involved.
Always Online, Always Available
Systems which don't use Microsoft Exchange Mail fail to provide a feature set to recover deleted emails or provide redundancy if the email server goes off-line. With Tetrabyte and the Microsoft Exchange 365 systems you can be assured with the knowledge that your emails are always safe.
Tetrabyte's Hosted Exchange always uses the latest version of the Microsoft Exchange software, constantly monitoring and updating it, meaning that your systems are always the most secure and feature rich out of any of the online exchange providers. With Tetrabyte you are able to retrieve any email after it has gone from your 'Deleted Items' for up to 30 days by using the 'Recover Deleted Items' feature.
Security as standard, not as an extra
With Tetrabyte and Microsoft Exchange Hosting, online spam and virus protection is included as a standard feature. By employing real-time multi-layered anti-spam and anti-virus software any potential threats are eliminated before they reach your system. No additional hardware is required which means no additional cost. This is a fully inclusive and essential part of Tetrabyte's Microsoft Exchange offering.
Datacentres that lead the way
By using the Microsoft Office Exchange system which stores data within a range of geographically distributed centres, the risk to your all-important data either being lost or corrupted is significantly reduced. Your emails are held in our fully redundant data centres that provide recovery if a single server goes off-line or the whole site goes off-line.
Clustered servers ensure that your emails are held in multiple locations at any one time, if one server goes up in smoke, other servers take over without an interruption in service.
State of the art power systems fail over to redundant systems at every step, dual power supply servers, leading to UPS protection, powered from multiple links to the national grid, backed up with generators on-site ensure the power is always flowing.
Multiple Data connections directly with Tier 1 connection providers, protected by multiple routers with build in failover and redundancy keep your emails online and your business running all the time.
Green Credentials, the world's largest Hosted Exchange environment has a pretty small impact on its environment. Datacentres are designed to ensure that power consumption and wastage is always minimised, advanced passive cooling systems, low energy servers and data storage arrays, power saving built into the design of the building not an after-thought. You can be sure that with Tetrabyte and our Hosted Exchange, you're not damaging the planet.
With Tetrabyte Managed Exchange via Microsoft Office Exchange emails, your emails are always in safe hands and you never have to worry about upgrades or repairs to your system.
If you're interested in one of our Microsoft Exchange services, give us a call now on 0800 160 1066, our friendly team would love to help. Alternatively, fill out our online form and we'll give you a call back.
Thank you from all of us here at Tetrabyte!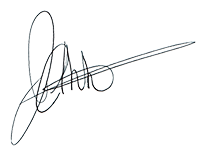 James Cuthbert
Business Director