Rest assured, you're in good hands with Tetrabyte if you need Server Backup for your business.
Tetrabyte can provide an automatic server backup solution with an UNLIMITED backup storage size for all of our customers.
https://vimeo.com/183277806
Why put your data at risk when Tetrabyte can install, configure, manage and monitor your offsite backup without any trouble for you? This safe and secure service protects your data from physical disasters, disgruntled employees and the plethora of malware that try to attack your systems daily.
How it works – Tetrabyte cloud backup solutions for servers
Our custom backup and restore software is installed and fully managed by our technicians to ensure your backup service is smooth and problem free. Once setup, the software creates a copy of your data, encrypts it for security, and then uploads it to our cloud backup server, for secure storage.
Once the first full offsite back-up is complete, the software's intelligent data analysis checks your data each night and only uploads the changes. This minimises the effects on slower broadband connections and ensures your server backup is as efficient as possible.
What can be backed up? – Tetrabyte Business Backup Solutions
Tetrabyte's Unlimited secure data backup can enable your organisation to back up a range of items on your Windows Server. Examples of our business data backup service include:
Microsoft Exchange Server Backup
Microsoft SQL Server Backup (Database Backup)
Windows Server Backup, including Windows Server 2008 backup, Windows Server 2012 Backups and Windows Server 2016 backup
File Server backup
Mail Server backup
Physical Server backup
Virtual Server Backup
Fully Managed and Monitored – Tetrabyte offsite backup service
Our centralised backup solution allows our engineers to check your backup status every morning and ensure that your nightly off site back up has run smoothly.
Once checked our expert engineer will connect to your server and fix any issues that may have arisen, keeping you up to date without unduly disturbing your day to day business activities. With Tetrabyte's managed and monitored automatic data backup to our cloud backup system you can be assured with the knowledge that your data is in a secure online backup.
Safe and Secure – Tetrabyte's Secure Online backup
With Tetrabyte's server backup service your data is always secure with our cloud based server backup. We provide an encrypted offsite backup solution by default so your data is encrypted to current industry standards before it leaves your server and is uploaded by our dedicated backup server to a cloud backup solution.
Tetrabyte aim to remove the worry of fire, flood or any other disaster striking down your I.T. infrastructure by passing the responsibility for your server backup to expert technicians and automated centralised backup systems, ensuring that your Company's important data is backed up overnight, every night.
Speedy Response – Tetrabyte's backup and restore service
If the worst does happen and your systems are taken down due to a burglary, theft or fire Tetrabyte customers can rely on our expert technicians who will completely manage the backup and disaster recovery procedures in order to get your whole system back online as soon as possible.
Our fully managed service ensures that you don't spend time struggling with trying to make sense of 'how to guides' just one quick call and we dedicate an engineer to your case immediately and manage the service restoration for you.
If you're interested in our Server Backup, give us a call now on 0330 900 1066, our friendly team would love to help. Alternatively, fill out our online form and we'll give you a call back.
Thank you from all of us here at Tetrabyte!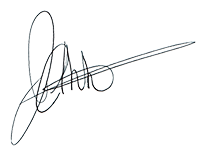 James Cuthbert
Business Director