Windows 10 Internet and Network Connectivity Issue – December 2016
The Issue
"My E-mail/Browser/Shared folders/Wi-Fi/Internet is broken and no one can fix it"
The Solution
Restart the Computer – Yes, Its that simple!
Microsoft are recognising the issue and have released a notice on the https://support.microsoft.com/ page.
Over the last few weeks we've had dozens of clients having difficulty connecting to the internet, regardless of connection type – Wi-Fi, Cabled and probably even Bluetooth. If you're someone experiencing this then you might want to open Task Manager, select the Processes Tab and look for the timer at the bottom labelled 'Uptime' as pictured below: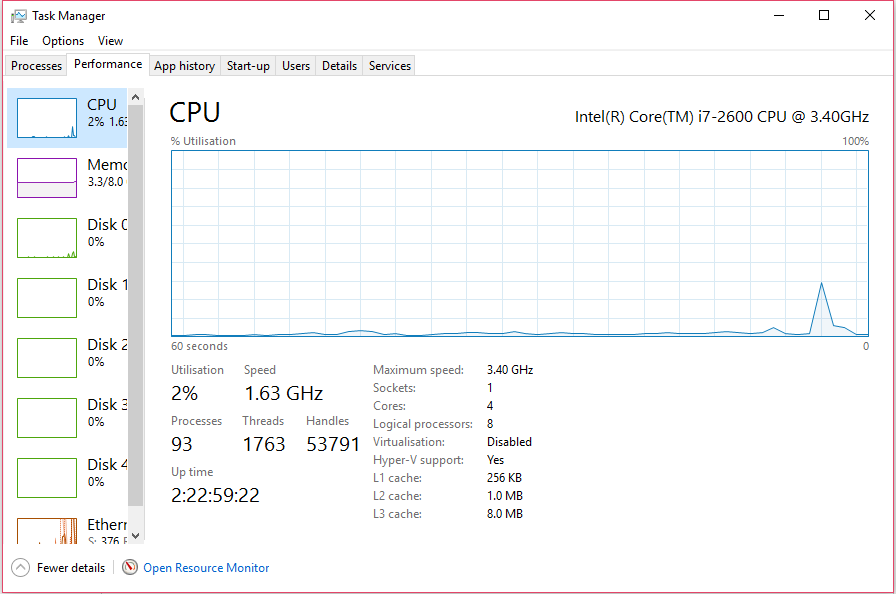 You'll see that this machine's been up for two days BUT if you're seeing something in excess of 20 days then you must be thinking "Hang on, I've turned my computer off since then." Since the release of Windows 10, the new 'Fast Boot' system has changed how your computer turns off, the "shut down" button now puts your computer into a sort of hibernation mode so it can boot up quicker. As you can imagine, if you force a computer stay awake for that long then it's going to develop issues,  the main symptom in this case being internet connectivity problems.
Selecting the restart option instead of shutting it down and then Windows means that the machine properly shuts down and has fixed the issue for every client who's encountered this so far. If you find yourself having internet issues then the good ol' fashioned reboot is the best potential fix – we all laugh about it but sometimes it really is the best way.