Tetrabyte's Business Domain Hosting comes with support whenever you need it.
What is website hosting for business?
In a nutshell; no hosting no website, or to be more explicit, without webhosting no one would be able to see your online website, and if your website is key to your business, you must have a fully functioning online presence to make clients/customers aware of your company, and in doing so, showcase what your business has to offer.
Therefore, ensuring a professional business web hosting service is vital for the success of companies both large and small. Competition can be high in all business sectors and it is an undeniable fact that the first thing any potential client is likely to see regarding your business is your website.
Companies cannot afford to miss a potential sale because of their website being off-line. With Tetrabyte you can be guaranteed 100% network uptime with our webhosting business plan. Read some of our business webhosting reviews to see what our clients say about us.
'Friendly, supportive, knowledgeable and helpful staff.'
'Website changes are always made very quickly'
'Staff always talk in a way I can understand.'
'Form on website wouldn't send me an email, Tetrabyte fixed this very quickly'
'Tetrabyte managed to restore my site from a backup after I accidentally deleted a page!'
So what makes Tetrabyte the best web host for business?
Unlike other commercial website hosting providers Tetrabyte provide unlimited business webhosting. We place no cap on the amount of disk space or bandwidth your site uses.
This quality web hosting provides the ultimate solution for both corporate web hosting and small business web hosting because with Tetrabyte, you are safe with the knowledge that as your business grows, your fixed monthly cost will stay the same.
The Tetrabyte unlimited business website hosting provides the basis for any website you require at an affordable cost. Our dedicated server is fully managed and our expert technical support ensures a professional webhosting service.
But, things don't end there as company hosting with Tetrabyte gives you an easily accessible control panel. For example, with just a one click install you immediately gain access to 100+ free applications and our service is fast, since we only use a UK data centre which guarantees a faster loading time.
Your security is paramount with Tetrabyte and we operate 24 hour monitoring and DDoS protection. Unlimited data storage (My-SQL Linux) comes as standard and we even provide free personalized email which allows the opportunity for you to have a number of email accounts on your web address. Additionally, your email can be easily accessed from home or when you are on the move.
Multiple domain names are also available under one fixed fee monthly package. This quality hosting comes with built in support as all of our engineers just a phone call away. Simply dial our free phone number to be put through directly to one of our expert engineers and we aim to answer all calls within the first minute.
Need a website?… Then why not remove all the stress of setting up business domain hosting by simply calling us on 0800 160 1066, our friendly team would love to help. Alternatively, fill out our online form and we'll give you a call back.
Our expert technical support will assist you in choosing a domain name and configuring it with your hosting package as a fully managed solution. When you partner with Tetrabyte you don't need technical skills just a vision of what you would like your website presence to be.
Thank you from all of us here at Tetrabyte!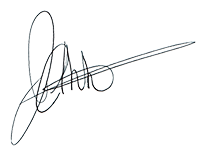 James Cuthbert
Business Director